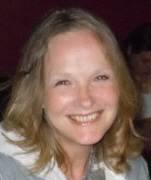 Jackie currently has several long arm quilting classes at Quilt Mercantile. Click here for information.

Jackie has a domestic machine quilting retreat
on the calendar. Click here for information.

Jackie L. Brown of Jackie's Machine Quilting gives the following insight into her journey to becoming an award winning machine quilter:

"I went to my first quilt show and decided after years of working for corporate I needed to chase a dream of having my own business.
With the support and encouragement of my husband I set out for a new adventure in life. I purchased a Long Arm Quilting Machine in 2005 and start a quilting business.
Now with very little income, taking classes to learn how to quilt was out of the question. Everything I have learned is self taught. With lots of patients, practice and determination I finally had the control needed to quilt for the public. I finally discovered that quilting is my passion and I have no regrets of ever buying the machine.
Occasionally I teach long arm quilting and have mastered the skill of domestic machine quilting also. Designing has always been a desire of mine, so in need of pantograph patterns I started designing my own and now I have them available for all long arm quilters.
I have been blessed as a Wife, Mother, Grandmother, Mother-in-Law, an award winning quilter, a teacher and a designer.
Shoot for your dreams and desires and all else will follow."